Air Conditioning & Electrical Specialists
About Us
Aircare Coventry Ltd was first set up in 1996 to supply the growing need for air conditioning & electrical installations within the domestic,commercial and industrial market place. While its efforts have been primarily concentrated within the Warwickshire area, demand has led to installations being carried out throughout the UK.
Aircare Coventry Ltd are a NIC EIC approved company and also hold MCS approval. Aircare is also Trustmark approved. This helps to offer our customers complete peace of mind of a high quality service. Whether it be an air conditioning system or electrical installation, Solar PV or ground and air source heatpumps. You can have all this carried out from one trusted highly recommended company.
Aircare Coventry's number one priority is our customers satisfaction in the installation, commissioning and service of all air conditioning & electrical systems.
Many of our customers have been using our services for years and strongly recommend us to others. We can also offer a 24 hour call out service to all our contract customers.
NIC EIC Approved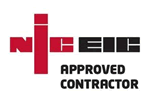 NIC EIC means we are regulated by the national inspections council, governing the quality and safety of all electrical installations throughout the UK. This guarantees you peace of mind that all our electrical work is to the highest possible standard.
Trustmark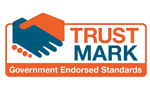 Trustmark is a government scheme to help guarantee the quality of installations carried out by contractors registered by Trustmark.
The Microgeneration Certification Scheme (MCS)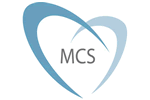 The Microgeneration Certification Scheme (MCS) is an independent scheme that certifies microgeneration products and installers in accordance with consistent standards. It is designed to evaluate products and installers against criteria providing greater protection for consumers.
Learn more about The Microgeneration Certification Scheme (MCS)